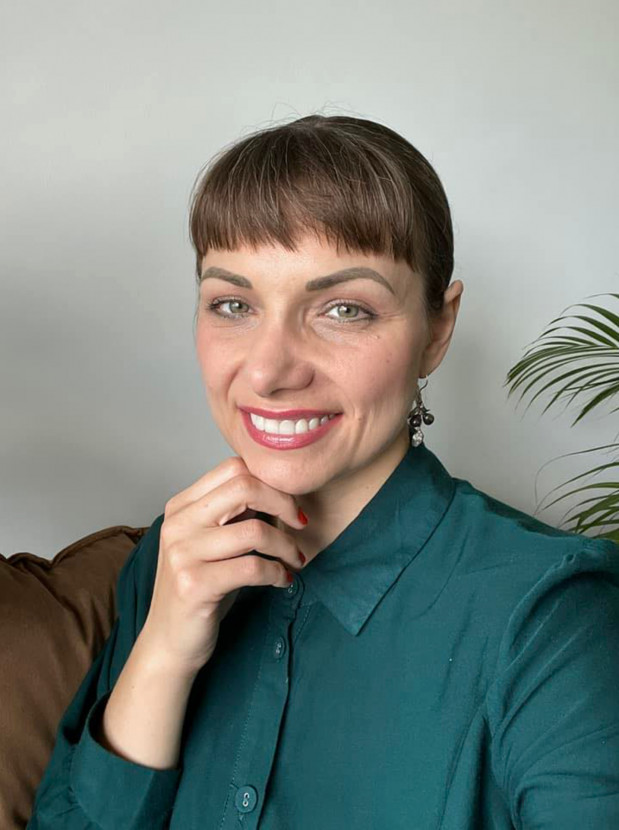 "At the core of my heart is service to others and desire to see people enjoying their life.
Majority of people can't enjoy life and suffers in silence on a daily basis plagued by anxiety, overthinking, self-doubt, negative self-talk, don't know and don't understand themselves, is afraid of other people, don't express themselves not to upset others or to avoid confrontation, compromises own needs through pleasing others, struggles to see their own value, experiences shame and guilt, don't know how to love themselves and slips into depression.
It's like living underground and never coming to the surface, never feeling the wind, the ocean and never seeing the sun and the mountains.
All the above are of the essence when we think of the ability to communicate effectively (within a family, relationship or work).
They are the deciding factors whether an individual shares their emotions, ideas, is engaged, productive and can progress their career - or not.
People often meet the worst enemy inside, because they haven't received useful skills and a supportive mindset due to generational traumas. Because our parents didn't know any better. Nowadays we understand that inner work is an absolute must in order to thrive and it is our own responsibility to take action.
Workplace is a daily stress and pain for many employees due to lack of personalised training necessary to create and manage in a low stress manner. Having the expertise in a field doesn't equal understanding how to manage oneself and others in a work environment in a peaceful and focused manner.
Any innovative organisation understands the value of effective wellbeing management; such investment unlocks human creativity, productivity and engagement leading not only to financial success but also further growth of the organisation in all possible directions.
My focus is on bringing permanent change through activating natural resourcefulness. I facilitate an innovative process of discovery, processing and re-learning which requires your engagement and commitment to get results.
I am grateful for my path in life and the transformation that I provide to others."
Sonia

Book Now
Facilitator
Sonia is a facilitator of personal growth with over 15 years of experience. She dismantles anxiety, overthinking and trauma, coaches on breath, voice and mind, aids authentic leadership and is an effective wellbeing management consultant and provider.
Her unique approach is based on a person centred therapeutic approach, supported with emotional and relational intelligence, framed with result - focused coaching and infused with creativity nurturing fresh and bespoke experience for each client. She works with every aspect of who you are.
She offers non-judgemental, safe space and an understanding perspective acting either as a sounding board, listening ear, teacher or healer - depending on your needs, adjusting each time to your individual requirements.
Sonia has nine different therapeutic modalities in her toolkit and has an in-depth understanding of five major religious frameworks and other spiritual paths.  Her insightful understanding is a result of over three decades of practising meditation. 
With the professional experience of ten different careers across five industries spread on three continents she has an uniquely broad understanding of multiple layers of human experience including challenges present in different positions of the corporate environment, entrepreneurship or artistic/creative path across diverse mentalities, cultures, beliefs and sexual orientations.
Her capacity to meet people and organisations where they are and assist them is unheard of.
Sonia supports business organisations through Effective Wellbeing Management including Authentic Leadership Development, consulting on annual wellbeing strategy and delivering team workshops and retreats.
She's also a public speaker and thought leader sharing her perspective to enable better understanding of how to access the resources within us to live and work with less stress, more productivity and feel joyful.
Expertise:
Mindset coaching
Anxiety / overthinking
Self Worth, Esteem & Confidence
Effective Communication
Stress Management
Authentic Leadership Development
High Performance Coaching
Burnout
Imposter Syndrome
Breath work
Voice
Awareness
Personal Growth
Effective Wellbeing Management
Addiction
Bereavement
Divorce / Separation / Break Up
Depression
Rebuilding Life
Credentials:
Qualified Life Coach
Qualified Personal Counsellor
Qualified Relationship Counsellor
Accredited Spiritual Counsellor
Qualified Sound Therapy Practitioner (Voice & Singing Bowls)
Qualified Reiki Level II Practitioner
Qualified Teacher & Youth Mentor
Breath Coach
Mindset Coach
Professional Voice Coach
Yoga Practitioner
Registered Member of Complementary and Natural Healthcare Council
Registered Member of Association of Spiritual Integrity
Registered Member of UK College of Sound Healing
Registered Member of UK Reiki Federation
Enhanced DBS Check Certificate
Safeguarding Children Certificate
Understanding: Christianity Buddhism Islam Hinduism Shamanism Energy

My Credentials